A province in Argentina, Tierra del Fuego lies at the base of Argentina. The indigenous people have inhabited it for over 12,000 years, and after the Argentinian independence, it remained in their control until the 1870s and the Conquest of the Desert.
It is, in fact, the most recent territory to acquire a provincial status, doing so only in 1990.
Diversity over the Years
Tierra del Fuego has a tumultuous history. Many different nationalities explored this area over the years and established different colonies in parts of the land. By 1883, gold fever hit the province. People from around the globe swarmed to the area in desperation to find riches but it was short lived, and by 1910 the gold was all but gone. However, the land was ideal for sheep farming, and many of the pioneers ended up staying.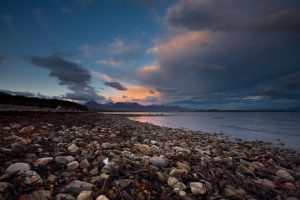 Where to Go
There is so much to see in this vast and beautiful area of Argentina. Due to its southern setting, though, it is advised the travellers check the time of year to visit. Recommended is October to April as the winter months can offer up some rather harsh weather in the shape of gale force winds. Ushuaia is probably the
first place on many people's list of where to go and is considered a great base from which to travel the rest of the province.
There is a plethora of spectacular venues around the area to visit. However, for the more discerning visitor, there are some historical sites and museums to visit. For example, there is the Museo del Fin del Mundo that describes the life of the Yaghan people complete with artefacts from explorers and missionaries and a collection of local stuffed birds almost rivalling the collections of Barnebys!
Conclusion
For the sports enthusiasts, Cerro Castor lies only 26 kilometres from Ushuaia and is the most southern ski resort in the world. For trekkers, there is an ice activity on Glacier Martial, which is a retreating glacier that can be trekked. Though for the faint hearted it can be simply viewed from a delightful teahouse on the side of the mountain.