Argentina is renowned for not just for its beautiful scenery and beaches but for its passionate and intriguing history. Among that history is their film culture. The cinema has always been popular in Argentina, both with films from Argentina and around the world. The cinema being a great venue to be seen at, a social occasion not just to watch the movie. In the pre-social media days, the only way to advertise the latest film and heartthrob was by a poster. Typically only displayed in and around the cinema, film posters have become very collectable in recent years all over the world.
The History Of Film Posters In A Glance
Posters were used as advertising in the early days of cinema, but today they are a popular part of any film lover's memorabilia collection, and some are fetching very tidy sums at auction; visit here to see some of the examples of what is available. A good auction house will ensure you are buying an original, not a reproduction. At different points in production, the film might have several posters dedicated to its screening and of course in another country, a different language! A film or movie poster is an instant reflection of the movie's intent, be it dark and mysterious or bright and cheerful. Tantalising or informative these pieces of art display the history of movies in a glance.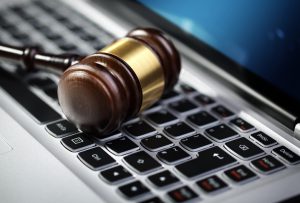 Argentinian Films In An Iconic Era
Argentinian film production had many ups and downs but has held a certain stature in the world's filming community due to the standard of its directors like Amando Bó and iconic stars like Isabel Sarli and Luis Sandrini. Supported by the Perons the film industry was at its peak in the 1930's and '40's, producing up to forty-two films per year although they did have a somewhat political agenda! American movies began to take precedent over home grown ones initiating the 1957 Cinema Law and providing and funding a film production school. In 1958 the film 'Thunder Among The Leaves' was released; this was a controversial film to the mainly Catholic Argentinians for its full frontal nude scene by Isabel Sarli, wife of the director Amando Bó. Today, the film is considered a classic, but it certainly created a furore at the time. Now a poster of this film would be a find and definitely one to take to auction.