Argentina is a South American nation with a long, and at times bloody history. The country first experienced European influence during the start of the 16th century when Spanish explorers reached the Eastern coast of the South African continent.
Independence and stabilization
Argentina was first a part of the viceroyalty of Peru, until the viceroyalty of the Rio de la Plata was founded in 1776, which had Buenos Aires as its capital city. This did not last long, as Argentina started its independence fight in 1810. This fight lasted until 1818, and was followed immediately by a long and excruciating civil war. This civil war didn't end until 1861, when the country reorganized as a federation of provinces, again with Buenos Aires as the capital city. After stabilizing as a nation the country has been in a state of relative stability of peace, with a great amount of European immigrants. This wave of immigration has had a radical influence on the development of both Argentinian culture and demographic. By the early 20th century, Argentina was ranked as number seven of the world's wealthiest developed nations.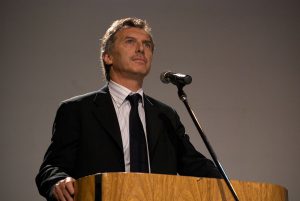 A nation for global peace
Traditionally Argentina has led a very peace oriented foreign policy, and focused greatly on human rights, non-intervention and strong international cooperation. Argentina is a part of the world's major economies as both a G-15 and G20 country, and also had part in the founding of the UN and WTO. The country's policies focus on the peaceful settlement of conflicts as well as disarmament, and it has been a participant in some of the large peacekeeping operations in areas such as the Middle East and Haiti. Since 2001 Argentina has been in a state of relative political unrest.
In addition to its continental land space, Argentina also claims a large portion of land, close to 1,000,000 km2, in Antarctica. Argentina has claimed this area since 1904, making it the oldest continuous state presence on the ice filled continent. As of today Argentina also claims sovereignty of the Falkland Islands, although this claim is disputed by the United Kingdom.
New rule
As of November 2015, Argentina has a new president, Mauricio Macri. This marks the end of a 12 year kirchnerismo (left-wing populism) rule, which has damaged the economy, undermined institutions as well as alienated former foreign and domestic partners. The hope is that the new president will be able to bring the country back to a strong economy, the traditional prudence of diplomacy and a more viable democracy.