Argentina has to be one of the most beautiful countries in the world. Vast swathes of the country are unspoiled, with mountain landscapes, lakes and glaciers that impress even the most well-travelled of visitors. Here are a couple of the national parks that you should definitely put on your list if you want to visit.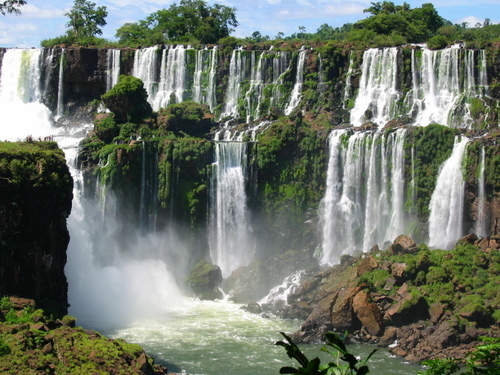 Los Glaciares
Located in the southern Patagonia region, this part of the country is not to be missed. The glacial lakes are crystal clear and the area is home to the Perito Morena Glacier, which is one of the most famous in the region. To go there you would need to start from El Calafate and it is fairly easy to get to. There are special walkways that you can use and once you get there the views are spectacular.
Boat trips will take you along the glacier or you can admire the flora and fauna. Argentina is home to some unusual and exotic plants and identifying them is much easier with the help of an app such as Getplanta, which will not only tell you what the plant is but how it can be cared for. Sometimes plants such as these can be grown at home and if you want to give your own garden a bit of an exotic lift then boosting your knowledge of the Argentinian native plants will help.
Iguazu Falls
For something a little different head to the northeast part of Argentina, right where the border meets with Brazil. The Iguazu Falls comprise 275 waterfalls that flow to the river of the same name. You can also visit the falls from the Brazilian side. However, if you are in Argentina you can access a number of bridges placed along the falls. This national park is a good choice if you like walking as there are many different trails that you can follow.